Laurent Bouzereau: He's made more than 300 films about some of the greatest movies of all time, from Ben Hur to Jaws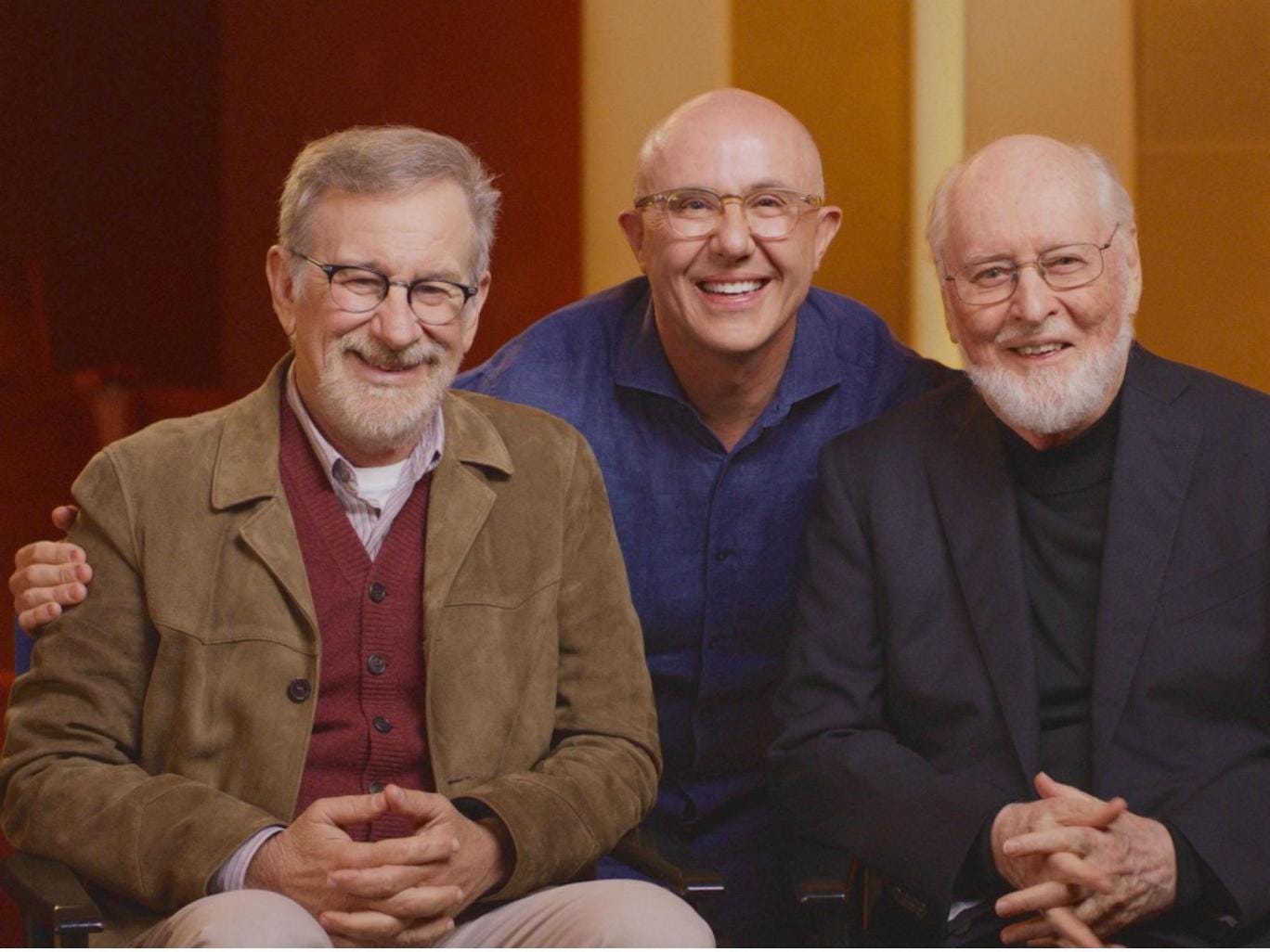 The three-part
Five Came Back
is a fascinating miniseries involving five of today's great directors – Steven Spielberg, Francis Ford Coppola, Guillermo del Toro, Paul Greengrass and Lawrence Kasdan – relaying the impact and importance of five heavyweight directors of the past – Frank Kapra, John Ford, George Stevens, William Wyler and John Huston – when they agreed to leave the studios and head out to war to document the
action
on the battle fields as it unfolded.
The series, which is narrated by Meryl Streep, provides some fascinating insights and is receiving rave reviews. It's even had a run in US cinemas so that it can qualify for the Oscars. And yet few are talking about the
man
in the director's chair, Laurent Bouzereau. His is an equally fascinating story.
He's made more than 300 films about some of the greatest movies of all time, from Ben Hur to Jaws, and has collaborated with everyone from Stephen King and Michael Crichton to George Lucas and Roman Polanski. Yet few have heard of this 'making-of' director extraordinaire.
Laurent has been literally living out his - and everyone else's - dreams for the past 35 years or so. He gets to see how the magic happens in Hollywood, with full access to the sets, directors, cast and crew. This means mixing with Spielberg, DiCaprio, Hanks, Lucas and many more. His phone book would probably fetch millions on eBay.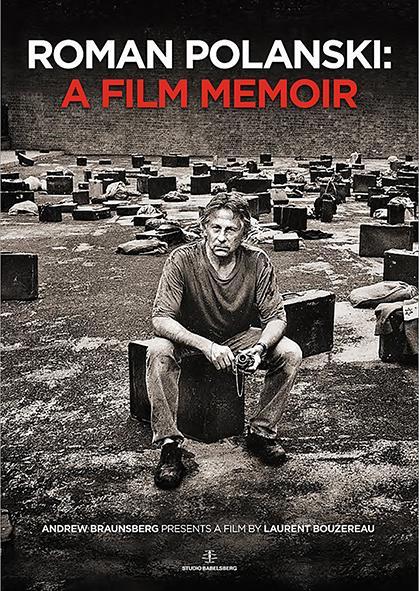 You would understand if someone in this privileged position was arrogant and boastful. But not Laurent. He remains like a kid in a sweet shop, in awe of those around him. The excitement in his voice when talking about watching the A-listers in action is palpable.
Indeed his story gives hope to the ideal of 'living the Hollywood Dream'. As a young boy growing up in Paris in the 1960s and 1970s, he was very shy, but absolutely obsessed with movies. Not just in a 'young critic' sort of way, but in every aspect of film making, down to the minutiae of spotting similar techniques and sound effects in movies.
"I remember the first time I sat in a movie theatre, I spent more time staring back at where the image was coming from than at the film itself," Laurent says with excitement. "So my dad arranged for me to go into the projection room after it was over. I was fascinating with the projector and the circle at the top that meant you had to change reels. That started my love of looking behind the scenes."
Laurent recalls one incredible chance encounter a few years later in 1981 with his film hero. "I used to go to this small movie store in Paris every Saturday at 11am. One time, I was chatting to the owner - this creepy guy who gave me a good deal on posters – telling him how great Francois Truffaut was when in walked the famous director himself. This was a few days before The Last Metro was coming out. I was freaking out. He bought two books, one by Andre Bazin, the famous critic. I went over and talked to him. He was slight with an old fashioned tie and suit on. I was surprised as I imagined him as being tall, big and super hip. I said I was such a big fan and couldn't wait for The Last Metro. But he responded that he was really scared because all his recent films were flops and that it would be a disaster. I was so floored that someone who I idolised had zero confidence. Interestingly, it went on to be the movie that put him back on the map."
Not too long after this encounter, and after finishing his baccalaureate in France, Laurent decided to pack his bags and head for the US determined to get into the film world somehow. With no connections or film qualifications, little money, and only hope, his chances looked slim. His first port of call was the Big Apple.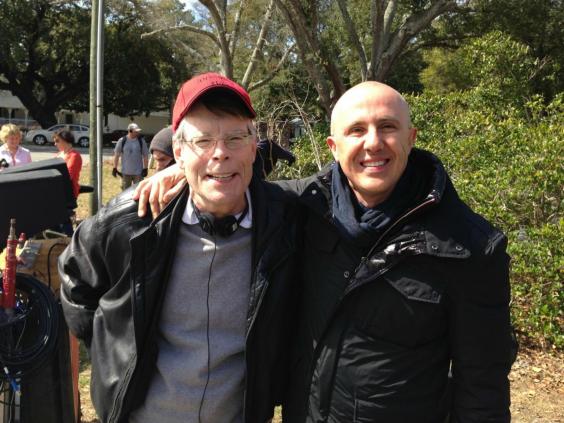 Bizarrely his dad, who had nothing to do with the film world, had met a film producer from New York on a plane a short while before, and had told her that his son was an obsessive film fan desperate to move to the US. She had said Laurent could get in touch, probably not expecting him to do so. He did.
"Her name was Sally Faile. She had produced this pretty terrible horror film called The Returning (1983). I worked with her for a few months, which was great," explains Laurent. But he had his sights set a little higher. Fortunately the omens were good.
At a film screening, two new actor friends, Rutanya Alda (The Deer Hunter) and her husband, Richard Bright (Looking for Mr Goodbar) introduced Laurent to Scarface director Mr Brian De Palma. Laurent found it hard to contain his excitement. He was a huge fan.
"We talked at length about his movies, and although nothing happened then, I would go on to do making of documentaries for pretty much all of his movies," says Laurent excitedly.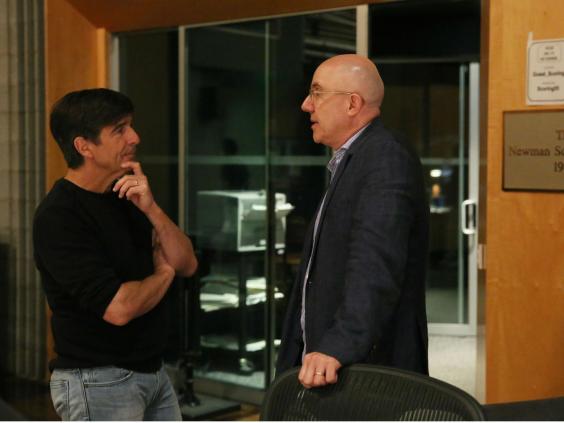 However, this was the 1980s and the independent film sector was dying in New York. So after six years, Laurent decided to move to the home of Hollywood, LA. He managed to get a job working with another Hollywood great, Bette Midler for her company All Girl Productions, based in the Walt Disney Studios on Dopey Drive.
"I was a feature film development executive. It was an exciting time and she was a big star. But one of the most important things was they had a production deal with Steven Spielberg's company Amblin Entertainment," enthuses Laurent. This proved to be a huge turning point in Laurent's career trajectory.
"I had written a book about De Palma by this point, and one abut Hitchcock, so I was starting to make a bit of a name for myself, which helped encourage Amblin to decide to bring me on board to do a retrospective film about Steven's movie 1941," he explains.
Laurent's first encounter with the Close Encounters director was an amusing one. "He couldn't believe I knew so much about 1941, one of his smaller and obscure films, which was not a box office success. I had a huge number of memorabilia from the film, including posters and lobby cards. That started us geeking out and we just clicked."
This was the start of a beautiful friendship. Soon after he was asked to do a retrospective of Jaws. Laurent recalls one particularly interesting and enlightening conversation with Spielberg about the famous shark. "At the end of Jaws, the shark explodes and you have a shot of it falling to the bottom of the ocean and you hear a strange sound, like an eeeeerrrrrrr. I said to him that in his movie Duel when the truck goes over the hill at the end, it has the same sound. He said 'Oh my god! You're the first person to notice this. It was a dinosaur sound from an old Universal movie that I really liked, so I put it in both movies.'"
This interest in cinema language, sounds and techniques is what drives Laurent when directing his 'making of' movies. Whether he's doing retrospectives of films like Jaws, The Exorcist or Lawrence of Arabia, which require lengthy research of archives, or actually being on the sets of movies and uncovering behind the scenes little gems for the DVD or Blu-Ray extras.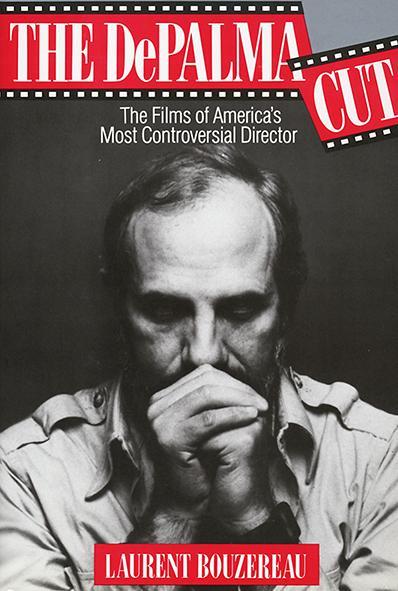 "I have a good relationship with all the heads of departments on the movies I work on, so I know exactly what went into creating every aspect of the films," explains Laurent. "If it's a big movie with large sets, I'm usually there early on to witness everything. If it's a more modest movie or doesn't require much pre-production, then I'll join a little later. But the important thing is I have to be invisible. Everyone is working hard and so I don't want to get in their way. Fortunately, Steven has pretty much the same crews for all his films, and they know and trust me, telling me 'you should come and see this'."
One particular stand-out scene, Laurent recalls, was watching the crew building the Berlin wall for WWII spy drama Bridge of Spies in Poland. "Amazingly it took only one day. I arrived at 4am to shoot the extras getting into their costumes and being placed around the street, then Steven emerged and framed the shot. It was incredibly powerful. All the more so because only days before I had been in Berlin where they were celebrating the 25th anniversary of the wall coming down. It was totally surreal."
Equally, working on a documentary about War Horse proved an eye opener. Filming in the pouring rain with horses, lots of actors, explosions going off and spending hours in the trenches. "It was stressful just watching it all unfold, but absolutely fascinating. I brought along my great grandfather's old WWI letters, which Tom Hiddlestone and Benedict Cumberbatch found really interesting and useful for their roles."
Another highlight was filming Spielberg talking to renowned composer John Williams in a sound stage. "John recalled how when he met Steven for the first time he was surprised that this young film-maker knew so much about the music he'd done on Westerns, especially a film called The Reivers, and that he could hum the tunes," recalls Laurent, adding that a trust soon built up between the Hollywood giants.
"Years later, working together on Jaws, John said to Steven, here's the theme for Jaws: 'Dum, dum… dum dum… da da da'. Steven replied: 'Very funny'. But John insisted that was it. Fortunately, Steven trusted him and that theme went on to be iconic."
Laurent is equally complementary about Spielberg's contemporary George Lucas, with whom he has produced several behind the scenes documentaries and books, including one called Star Wars: The Annotated Screenplays, about the first trilogy movies, which Lucas produced. "He is very funny and incredibly helpful. He gave me access to every piece of paper hand written by him for those movies. They were incredible. It was like being handed the Holy Grail. My book has since become a bit of a reference for Star Warsfanatics."
Another heavyweight he's worked with, whom he know calls a close friend, is controversial director Roman Polanski. In fact, when the Polish film-maker was under house arrest in Switzerland back in 2009, Laurent went to stay with him.
"It was a crazy time. Roman's friend, Andrew Braunsberg, was interviewing him about his life at the time and he wanted me to direct it as a movie. Roman had one of those tracker bracelets on his ankle. I went and got the croissants every morning and we put the film together. It ended up being called Roman Polanski: A Film Memoir, which screened at the Cannes Film Festival."
When delving behind the scenes, Laurent also likes to talk to the screenwriters and writers. He formed a particularly strong relationship with Michael Crichton, author of Jurassic Park. So much so that he now works with the writer's widow Sherri Crichton through her production company to introduce Michael's work to a new generation. They've already help develop a couple of film and TV adaptation projects. One is to be a thriller feature film set up at DreamWorks Studios, based on Crichton's last novel, Micro, about a group of graduate students lured to Hawaii to work for a mysterious biotech company. The other is to be a TV series called Dragon Teeth, co-produced by Amblin Television, based on a soon to be published Crichton manuscript about the rivalry between real-life paleontologists Edward Drinker Cope and Othniel Charles Marsh.
Laurent has also optioned a short story written by his friend Stephen King called Bad Little Kid. So he's keeping as busy as ever. He knows he's one of the lucky few. "The hardest thing in this business is not box office success or winning an Oscar, it's longevity. Who is going to be remembered 30 years from now? I interviewed the legendary producer Herbert Coleman, whose credits included North By Northwest and Vertigo, but he lived in a trailer park and slept on a cot. These are tough lessons to face."
'Five Came Back' is out on Netflix